Background
The Bearing Witness Stories Project is a collaborative story-gathering project involving Anabaptist believers from many different traditions and locations. The first major international consultation met at Goshen College (Ind.) in August 2012 to determine the framework of the project. Since then, a series of guidelines have been developed and story collection is beginning! Read on to learn more about the project's mission and goals.
Mission
The Bearing Witness Project enables Anabaptist communities worldwide to share their stories of costly discipleship in ways that inspire greater faithfulness to Jesus Christ and strengthen the church's unity.
History and Context
Despite the fact that Anabaptist-Mennonites have suffered for their faith across many different contexts and times, since Martyrs Mirror there has been no further formal collection of stories of costly discipleship to Jesus within the Anabaptist global family.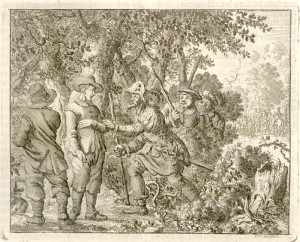 Throughout the course of the 16th century, between 3-4,000 Anabaptist died for their faith, while thousands more suffered torture, imprisonment, the loss of property, social humiliation and banishment from their homes. Beginning in 1562 stories of these Anabaptists were published in a variety of collections, culminating with the publication of Thieleman van Braght's Martyrs Mirror in 1660. Twenty-five years later, a second edition appeared, but then, suddenly, "the canon was closed."
Goals
Through initiating collection of new stories and sharing them broadly, the Bearing Witness Stories Project aims to:
Inspire greater faithfulness within the global Anabaptist community (and among all Christians)
Encourage a deeper sense of ecclesial connectedness and spiritual unity within the global Anabaptist community (and secondly, within the broader Christian church)
Honor the voices and experiences of the vulnerable—who have often been ignored or suppressed—by being attentive to their stories, by standing in solidarity in the midst of their struggles, and by tangible expressions of mutual aid
Story Collection
The first step of the project is to gather stories from as many groups and individuals as want to participate. The stories will be accessible to all groups, with many possibilities for how they will be published and shared. This website is one initial step towards making the stories accessible to people around the globe.
The project will focus primarily on stories of those from the Anabaptist community of faith who have
willingly suffered, died or experienced some significant deprivation
for the cause of Christ
in the manner of the defenseless Christ, and who have
expressed their faith through believers baptism
from within an identifiable ecclesial context,
in a way that inspires faithfulness.
If you have a story to contribute, please see the Share a Story page for more details.
Projects